---
The Easiest Way to Sell Your Lewisville House in ANY condition.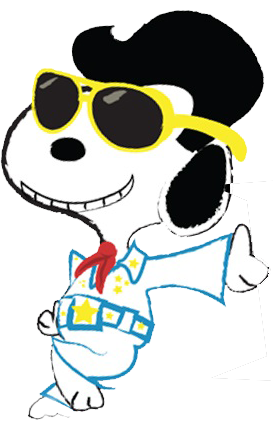 We buy Lewisville houses in any condition. No realtors, no fees, no commissions, no repairs & no cleaning necessary. Get your no-obligation all cash offer started below!
GET YOUR NO OBLIGATION CASH OFFER IN LESS THAN 24 HOURS.
GET YOUR NO OBLIGATION CASH OFFER IN LESS THAN 24 HOURS.
Trusted

Cash Home Buyers in Lewisville since 2010
People Love Working With Us!
---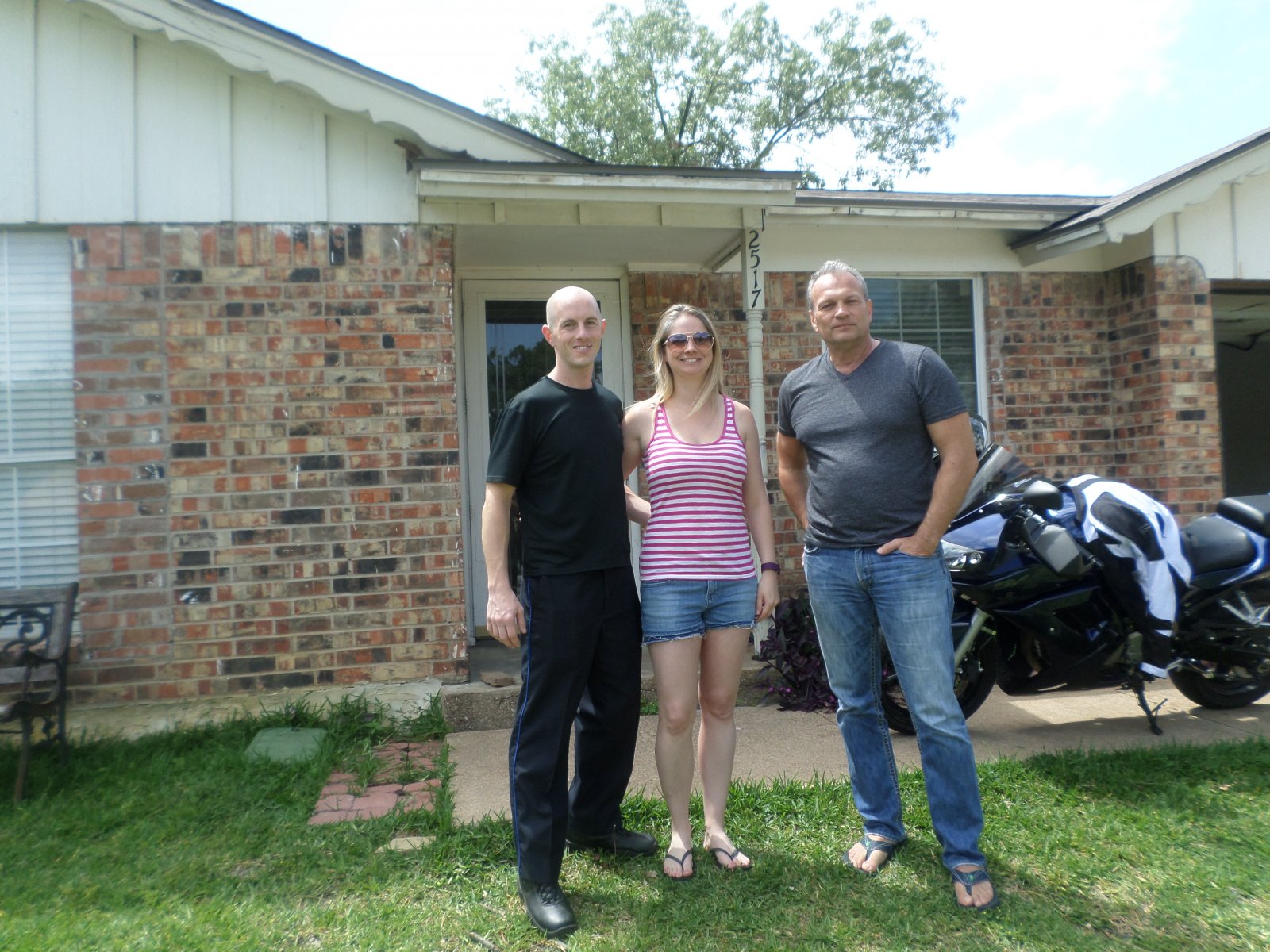 "Your input and guidance through every step of the way were helpful. Thanks for being there and answering all of our questions. It was a great experience working with you!" Chad H.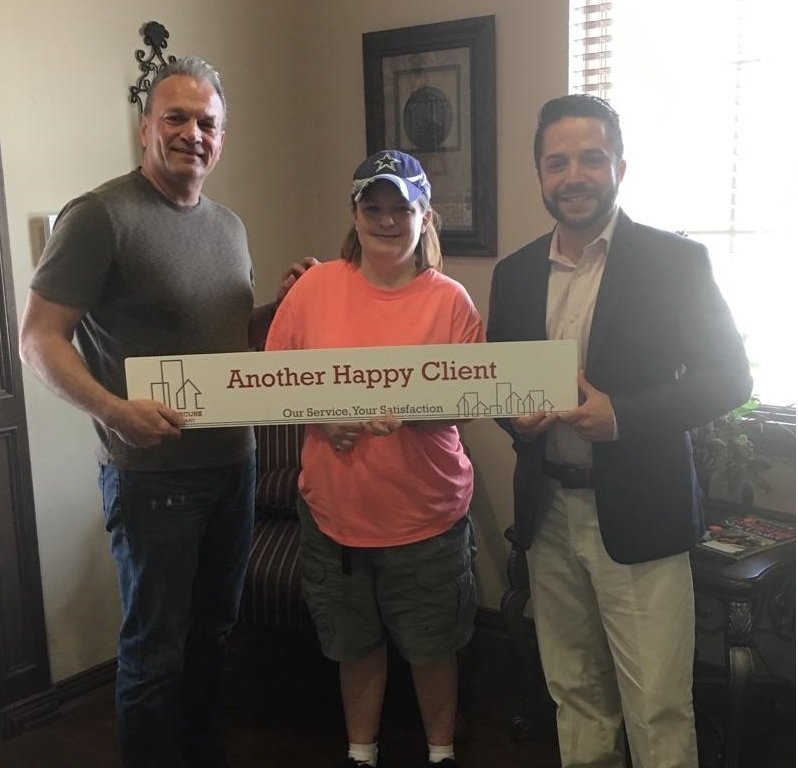 "Steve not only helped, but he was also very compassionate and didn't bat an eye at some of the obstacles that came up. He offered a price that was acceptable to me and was very fair and efficient!" Stacey D.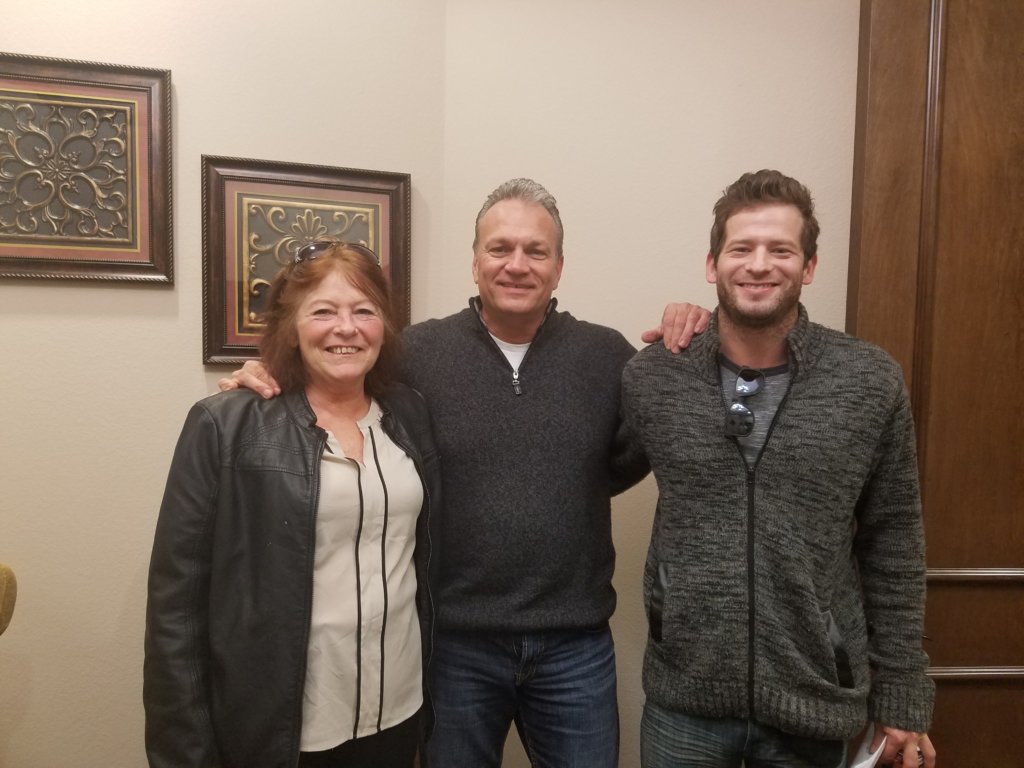 "I want to thank Elvis Buys Houses for purchasing my North Richland Hills, Texas house. The all-cash quick closing really helped me get my house sold ASAP which allowed me to move forward with the purchase of my new home in Wisconsin." Veronica De Los Santos & her son Nick.
Sell My House Fast in Lewisville
---
We buy houses in Lewisville in "as-is" condition. If it's time for you to sell your house fast in Lewisville, then look no further. We are trusted cash home buyers in Lewisville, Texas and we buy houses for cash - no hidden fees or strings attached. You can sell your Lewisville house fast to us exactly as it is, and we will still pay you a fair cash offer.
When you sell to Elvis Buys Houses, you'll save time and money. It's a simple, hassle-free process. Plus, there are no realtor fees or commissions to worry about. You can sell your Lewisville house fast without using a realtor! Selling a home in Lewisville can be a time-consuming and discouraging process, and one that many homeowners don't want to deal with. However, at Elvis Buys Houses, we help make the process easy so that you can sell your home fast and get on with life. 
Fill Out This Quick & Easy Form!
Interested in Learning More?
Just Follow Our Simple 3-Step Process Below to Get Started!
---
---
How to get started
Sell Your House Fast In DFW
---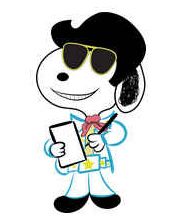 Step 1
Understand how the process works and learn how we come up with our offer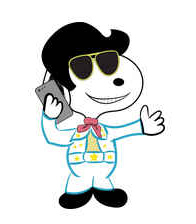 Step 2
We know you likely want to know more about who you might be working with. See what some our happy home sellers have had to say about us!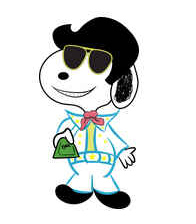 Step 3
We will reach out within 24 hours to learn more about your house or rental property. Fill out your information and let us take it from there!
Google

4.9 Star Rating
"If you are looking to sell your house as-is, please do yourself a favor and reach out to Steve at Elvis Buys Houses. I promise you will not regret your decision."
Morgan B. ⭐⭐⭐⭐⭐
WE WANT TO BUY YOUR Lewisville HOME
---
Have you tried to sell your Lewisville home, but you've hit some roadblocks along the way? If you've found yourself in this situation, then you've probably turned to a real estate agent. But, this isn't always the best option when you want to save money and you need to get out of your home fast. That's where we step in. We buy houses in Lewisville with cash, which means we are able to close quickly and on your schedule. When you work with Elvis Buys Houses, there's no more waiting around for months for your house to sell or for the bank to approve your loan.
Do you want to know the best part about working with us? There are no hidden fees, closing costs, or appraisals involved. This is why hundreds of happy clients have chosen to work with us. We make the home selling process pain-free!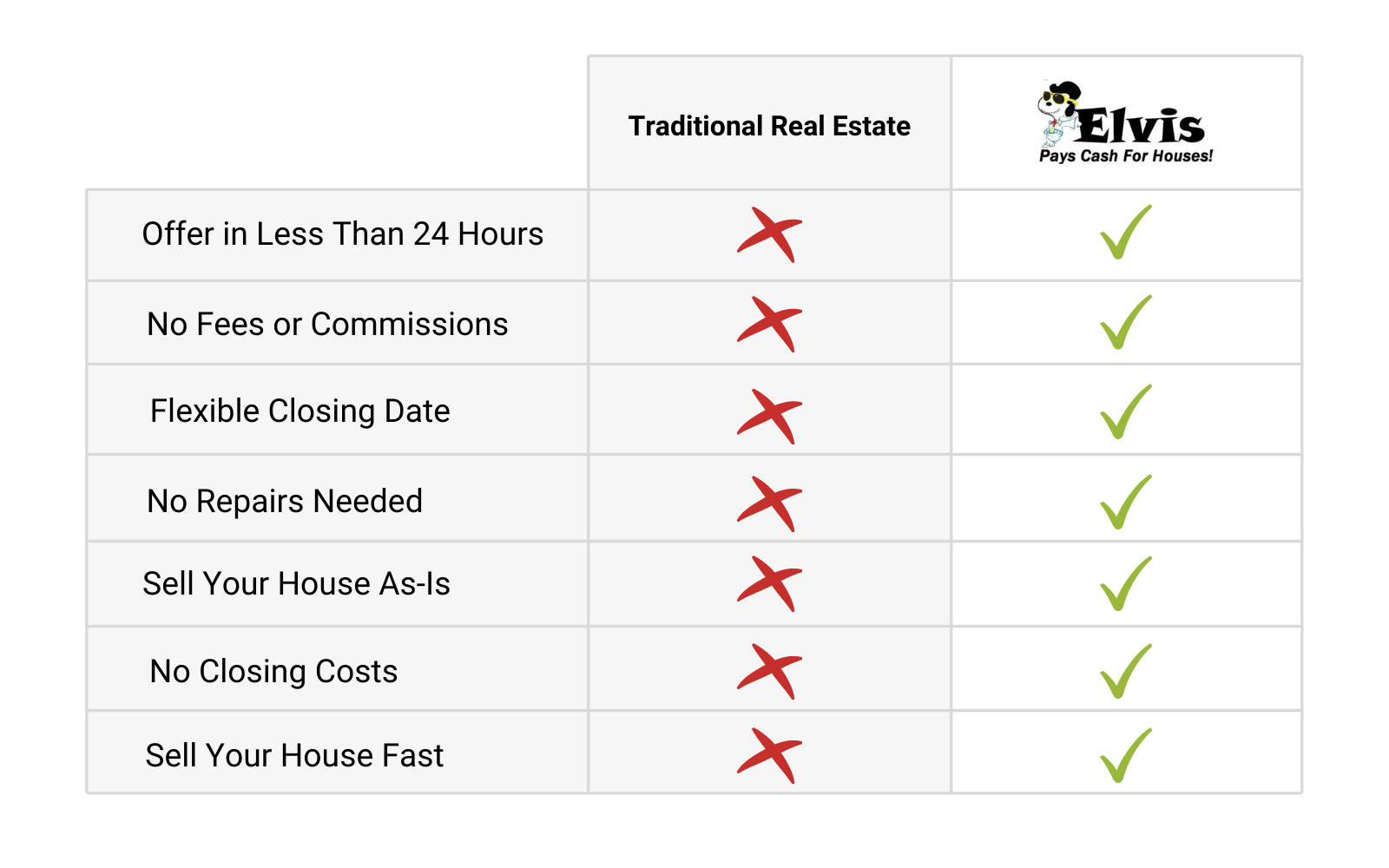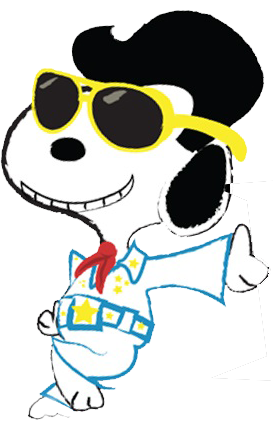 We buy addison houses
Any condition, Reason or challenge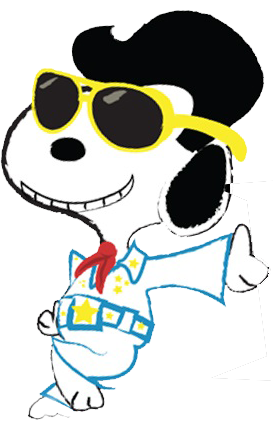 Any Reason
Upgrading
Major Repairs Needed
Health Issues
Any Condition
Old, Outdated Houses
New Houses
Storm Damage
Fire Damage
Termite Damage
Full of Stuff or Trash
Major Repairs Needed
Problem Tenants
Unfinished Construction
Any Challenge
Financial Issues
Title Issues
Code Violations
Hoarder Home
Low Equity
Large Liens
Out of area property
Family Matters
Late on Mortgage Payment
These Close Faster
That's because you don't have to deal with any lenders. On average, it takes about a month for a sale to go through. Further, it takes even longer to make a sale.On the other hand, all-cash offers take about 7-14 days to close. This period includes the time spent filling out necessary documents, having them approved, & properly filing these documents. So, not dealing with a lender helps you cut the time by more than half!
Cash offers are less work
The entire process takes less effort and less than half of the traditional processing time. That's because you don't have to interact with many people, have less paperwork to fill out, and need to consider only a few things. Also, in such cases, buyers don't expect the present owner to make many repairs or improvements to the home. Usually, the buyers do the fixing up themselves.
No lending issues
There is always a chance of buyers who use mortgages to run into financial barriers. Here's why: the individual or organization that is lending the money to the buyer can pull out of the deal at any time.So, the buyer is very likely to drop out of the deal. And most families cannot afford to buy a house without financial assistance. All in all, if the lender drops out, you're back to square one. Another thing is that there are negligible chances of buyers paying in cash to drop out of the deal as they enter into it knowing that they can afford to buy the property.
Less stressful
The process of selling a house is stressful as it is. But accepting an all-cash offer on your home makes the whole process much less stressful (for you and the buyer), & get through it all easily. There are fewer people to interact with, fewer fees to handle, fewer documents to sign, and overall, less work to deal with. It's a win-win situation! Imagine all the time you'll save, which you can spend on finding the next home you wish to buy.
Cash offers don't need showings
Also, forget about all the hassle in staging the house you want to sell. There's no need to spend hours trying to capture the perfect shot & hide everything 'unnecessary' so that your home looks appealing enough for strangers to take a tour of your home. Let go of all that stress & time spent in putting all this together. Generally, all-cash buyers don't seek to have a look at the home before investing in it.
No Marketing is required
That's because, in this kind of market, the sellers find the buyers instead of the other way around. Not to say that buyers don't have to do any finding at all. But more active efforts are made by the sellers themselves.This is good news for the buyers who aren't tech-savvy. That's because today, real estate listings, ads, & other correspondence is done through websites. But if you're going for a cash offer, you don't need to haggle with these systems.
Help you move up a gear
As there is a faster closing period, you can move out quickly & get into your new home. All-cash offers make the entire shifting process happen sooner for individuals who land a new job or have any other commitment.
Great option for those who lack negotiation skills
Most all-cash deals don't require much negotiation. All you as a seller need to do is set a solid price for the house & take the offer that meets or exceeds it. So, not many communication skills are required when selling a house through an all-cash transaction.Looking to avoid an argument? An all-cash offer may just be the right choice for you.
Great option for those who lack negotiation skills
Most all-cash deals don't require much negotiation. All you as a seller need to do is set a solid price for the house & take the offer that meets or exceeds it. So, not many communication skills are required when selling a house through an all-cash transaction.Looking to avoid an argument? An all-cash offer may just be the right choice for you.
Enter Your Lewisville Address to
Testimonials from those we've helped
"Steve, thanks for everything! Selling my 94-year-old mother's house was something I dreaded. Doing business with you certainly made it about as easy as something like that can be. You showed up on time, were very thorough, and basically at every step did what you said you would do, no surprises. Thanks!"
Larry D. Messer, MD
"I have to say that selling my Woodbine Drive, Fort Worth rental property to Elvis Buys Houses went better than I could have ever imagined. They responded fast, showed up on time, explained the process and followed through with an all-cash closing at Texas Title in Colleyville. The property was sold "As-Is" and we closed in 10 days! They even paid extra for the refrigerator, washer, and dryer that I no longer needed. I'd recommend Elvis Buys Houses to anyone that prefers a cash transaction and/or needs to sell their house quickly! Thank you Elvis Buys Houses!"
April Green | Fort Worth, TX.
"I was really pleased with how Steve from Elvis Buys Houses worked with me throughout the successful sale of my South Henderson Street house in Fort Worth. The house was in the family for many years and it was hard for me to sell it but Steve helped me understand the selling process, the paperwork and kept me informed at all times. The process was not difficult at all! Thank you, Steve."
Miguel | Fort Worth, TX.
Call Now to Get Your Free Cash Offer!