---
Sell Your House Fast in Dallas, Texas
Sell Your House In Any Condition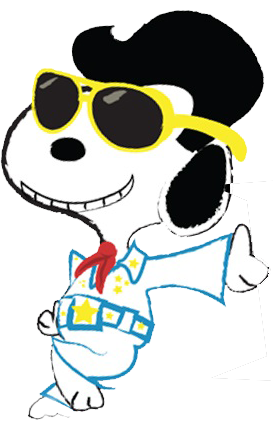 Do you need to relocate soon due to an emergency? Maybe you've inherited a house and don't know what to do with it?
Whatever be your house problem, we are here to help you out. Sell us your house in AS-IS condition, in 100% CASH
No strings attached.


GET YOUR NO OBLIGATION CASH OFFER IN LESS THAN 24 HOURS.
GET YOUR NO OBLIGATION CASH OFFER IN LESS THAN 24 HOURS.
Trusted

Cash Home Buyers in Dallas since 2010
Sell My House Fast in Dallas
---
Our team of professionals is committed to solving your housing-related needs. We buy houses in Dallas, but we are also interested in all types of real estate in Dallas. With this, we proudly call ourselves your awaited result when you typed sell my house fast in Dallas, Tx.
The team at Elvis Buys Houses knows that when plans change all of a sudden, dealing with probate & powers of attorneys can be a headache. That's why our expert and experienced professionals provide end-to-end services. In other words, our role doesn't just end in sealing the deal; we are also here to help you with all the paperwork. Yes, all of it. When we buy houses in Dallas, we also see ourselves responsible for ensuring none of our clients is in the lurch.
Whether you want to avoid foreclosure or own a vacant house, you want to sell the house in Dallas without involving any real estate agent, talk to us. We buy houses in Dallas and have been in business for over a decade. Moreover, we see our loyal customers partnering with us and referring us to their friends and family members. If you are in any situation or crisis that requires you to sell a house, you have come to just the right place as we buy houses fast in Dallas, TX. To learn more about our company & team members, call 817-886-8295 or fill out the form.
Fill Out This Quick & Easy Form!
---
How to get started
Sell Your House Fast In DFW
---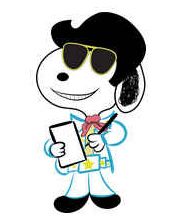 Step 1
Understand how the process works and learn how we come up with our offer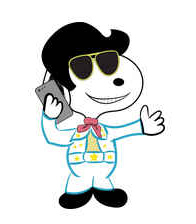 Step 2
We know you likely want to know more about who you might be working with. See what some our happy home sellers have had to say about us!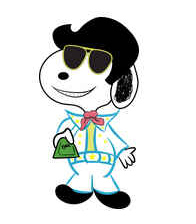 Step 3
We will reach out within 24 hours to learn more about your house or rental property. Fill out your information and let us take it from there!
Google

4.9 Star Rating
"If you are looking to sell your house as-is, please do yourself a favor and reach out to Steve at Elvis Buys Houses. I promise you will not regret your decision."
Morgan B. ⭐⭐⭐⭐⭐
---
Wondering how the transaction took place after you typed sell my house fast in Dallas, Tx? Here's the series of steps involved:
After you contact us, we will set up an appointment with you. After thorough research by our experts, we typically give you a cash offer on the spot.
If we can't buy your house, we will guide you about what to do next. Meanwhile, if the deal seems fine to both parties, we mutually agree on the terms by signing a simple contract.
Generally, all the work regarding the transfer of title takes place in about three days. After that, we close the deal on the day when it is convenient for you.
On the closing day, you meet with the third-party escrow officer to sign the closing documents and take all your cash while giving us the keys in exchange.
Usually, the entire process gets completed in at most five days. This period includes filling out important documents, getting them approved, & then properly filing them.
When we buy houses in Dallas, we also stay all ears to know if you want to stay in the house for a few more days or even a couple of weeks in the process of moving out. We can work it out. As we said, our job is to make the entire house selling process as easy for you as possible. Sell your house fast in Dallas, TX, with our assistance.
| | Traditional Real Estate | |
| --- | --- | --- |
| No Fees or Commissions | | |
| Flexible Closing Date | | |
| No Repairs Needed | | |
| Sell Your House As-Is | | |
| No Closing Costs | | |
| Sell Your House Fast | | |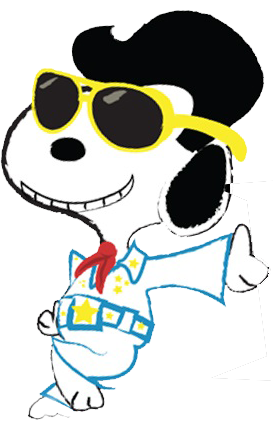 We buy addison houses
Any condition, Reason or challenge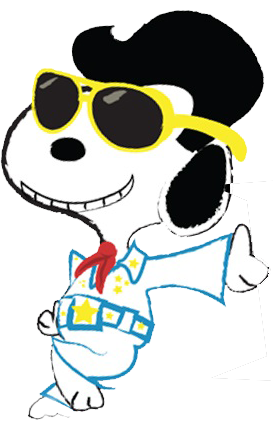 Any Reason
Upgrading
Major Repairs Needed
Health Issues
Any Condition
Old, Outdated Houses
New Houses
Storm Damage
Fire Damage
Termite Damage
Full of Stuff or Trash
Major Repairs Needed
Problem Tenants
Unfinished Construction
Any Challenge
Financial Issues
Title Issues
Code Violations
Hoarder Home
Low Equity
Large Liens
Out of area property
Family Matters
Late on Mortgage Payment
These Close Faster
We buy houses fast in Dallas. You would want to deal with buyers who face the fewest hurdles. An all-cash offer provides you with this benefit. Also, you require only essential documentation in such an offer. Besides, here, the lender is entirely out of the picture. So, enough liquid assets are available with the buyer to write a cheque for the property's total purchase price. Thus, the closing process is much faster.

Cash offers are less work
Thinking of "How to sell my house in Dallas?" There is no need for an appraisal or a lender in an all-cash offer. The whole process is even more smooth than in the case of preapproved home buyers who have to get an actual mortgage approval & then go through underwriting, which roughly takes about two months. Since no such formalities are there in a cash offer, it closes in as little as two weeks!

No lending issues
Perhaps the most significant contingency with an offer that requires financing is the uncertainty of the loan getting approved. Even if you submit your purchase offer with a pre-qualification or preapproval letter from a lender, you cannot be sure that you will get the funds until the loan is fully approved. Wondering "How to sell my house fast in Dallas, TX?"
All in all, a cash offer is more potent because the buyer certainly has the money, and so the deal closes quickly.
Less stressful
We buy houses in Dallas, TX. And that too, soon. There are fewer hassles with no bank appraisals and contingencies. So, the sale is quick. Also, we buy the house in an 'as is' condition. So you do not have to feel stressed about completing repairs or renovations for the final sale to take place. Besides, there will be no back and forth with the seller about the repairs that have to be made.
Cash offers don't need showings
As it is, selling your home is a time-consuming and emotionally challenging process. And it becomes more tedious when you are going through it for the first time. On top of that, if strangers come into your home, open your closets & cabinets, and poke around, it can certainly be unnerving. But in an all-cash offer with us, you do not need to stage your home for a showing. Thus, we make your lives easier.
No Marketing is required
You do not have to experience the headache of marketing your house to sell it. That is because it is a market where the sellers find the buyers. So, you can avoid going through the hassle of online real estate listings, ads, & other correspondence through websites. Besides, you also save costs spent on marketing.
Help you move up a gear
Is your house one of the cheap houses for sale in Dallas, TX? With no repairs, upgrades, or improvements to be done, and minimal documentation required, you can accept the cash transfer in no time and be over with it. So, if you are in a hurry to unload a vacant home or move into a new one, an all-cash offer is just the right choice for you. Also, if you are trying to buy while selling and want some extra time, talk to us, and we will work that out too.
Great option for those who lack negotiation skills
We pay a price that is fair to both parties. So, rest assured, with us, no need for negotiation arises. As customer satisfaction is our highest priority, we guarantee that the team at Elvis Buys Houses will set a solid price for the house. Looking to avoid all the bickering? Choose us.

Why do you need Elvis Buys Houses?
Sell House Fast in Dallas, TX
Before you google "How do I sell my house in Dallas?", give us a chance. We buy houses fast in Dallas. Elvis Buys Houses is a family-owned business that only aims to help you get out of your frustrating home situation. As we buy houses in 100% cash, the sale takes place soon
Due to the faster closing period, you can quickly move out & get into your new home. So, if you've landed a new job or want the entire shifting process to happen sooner, consider an all-cash offer by Elvis Buys Houses for your property. Compared to the time spent in the traditional selling method (weeks together), we make it all happen so much sooner!


Your Convenience, Our Priority

You will always be in the loop concerning the sale of your property. We will discuss your unique house situation and structure a feasible solution for you and us. We don't mean to brag, but we are pros at coming up with several win-win solutions.


No Extra Costs
Once you've got our back, you do not need to involve a realtor. Thus, there's no need for you to pay any realtor commissions, closing costs, or any other fees. For us, there's no such thing as cheap houses for sale in Dallas TX. Every property deserves a chance, and so is worth the deal.
If you want to sell your house quickly without paying a commission, we can help. We have helped thousands of homeowners sell their houses fast and on their timelines.
Also, we only make fair & genuine offers so that the chances of the deal getting closed are highest. There's the problem of paying commissions to agents as they list your house for sale. Moreover, they can't guarantee if your home will sell or when it will sell. They won't even specify the amount for which the property will sell. But once you collaborate with us, you will get clear answers to all these questions.


No Repairs, Whatsoever

You do not need to make any repairs, improvements, or upgrades to your home before you sell your house fast in Dallas, TX. Further, we do not buy any property after looking at the house. Once finalized, we also don't back out at the last minute or renegotiate the offer.


Dodge Costly Realtors

We make a quote that is less than the retail price. But still, there are more than usual chances of you getting close to the same amount as the retail price. Here's how: A retail price isn't what you get in cash. To get the total retail value, you need to hire an agent who will charge a vast commission.
Besides, most retail buyers demand sellers pay for about three percent of their loan costs. In such a case, several repairs need to be done for your home to be market-ready. It takes a lot of time and would make your wish of selling your house fast in Dallas, TX, a distant dream.
Probably the worst thing about this is that even after spending thousands of dollars on these improvements, YOU WILL STILL NOT GET ANY GUARANTEE THAT YOUR SALE WILL GO THROUGH.
Save all that time & effort, & contact us to sell your home entirely in cash while perhaps netting the same amount of money.


Save Marketing Costs

In a cash offer, the buyers don't find the sellers. It is the other way around. So you, as a buyer, save a lot on marketing costs. This is good news for the buyers who, traditionally, spend a lot on real estate listings, ads, & other correspondence.
Also, if you aren't tech-savvy and don't know how to post ads on websites, then too, a cash offer by us will save your day. You do not need to haggle with any of this in a cash offer.


With us, There are No Worries
We understand that the process of selling a house can be very stressful. But this doesn't happen in the case of an all-cash offer on your home. That's because you don't need to interact with scores of people, have fewer fees to pay, and overall, don't have to deal with a lot of work. You can invest the time saved in finding the next home of your dreams!


We Don't Opt Out of The Deal
With buyers who use mortgages, there's a chance of them running into financial barriers. That's because the entity lending the money can pull out of the deal at any time. As you may have guessed, the buyer, in such a case, drops out of the agreement.
The hard reality is that most families need financial assistance to buy a house. So in such a case, if the lender backs out, you've to start it all again.
We buy houses fast in Dallas in 100% cash. The best thing about paying in cash is that THE BUYER CANNOT OPT OUT OF THE DEAL as the person/entity enters into it knowing that they have the budget to buy the property.
| | | |
| --- | --- | --- |
| | Selling your property to an agent | Selling your property to Elvis Buys Houses |
| Commissions/Fees | You, the seller, pay 6% on average | None |
| Who pays closing costs? | You, the seller, pay 2% on average | We, the buyer |
| Inspection & Financing Contingency | Yes. Up to 15% of sales fall through | None |
| Appraisal needed | Yes, the sale is often subject to appraisal | None. We make cash offers. |
| Average days until sold | 90 days | Five days |
| Number of showings | Varies | None |
| Closing Date | 30-60 days after accepting the buyer's offer | As per your choice |
| Who pays for repairs? | Negotiated during inspection | None. We pay for all repairs. |
---
Day 1: Arriving At The Offer
Both the parties arrive at a reasonable offer. The agreed amount is decided after a mutual understanding between the buyer and the seller.
The seller verifies within 1-2 days if we have the cash to buy the house. One way to carry out the verification is through the bank. But in the absence of a bank, the seller requests proof of funds & earnest money from us.
Either we offer the required information to the buyer in our offer letter or the buyer contacts their bank and arranges for funds verification. The process to be followed is mutually agreed upon before the cash offer is made.
Day 2 or 3: Securing of Title & Escrow Services
The escrow company will hold onto all the money while the deal is done, just in the case of earnest money if you're buying a home with a mortgage. As they are a third party in your deal, they ensure that all your real estate transaction conditions are met. Some companies combine title & escrow services under one roof because these are closely interrelated.
Day 4 or 5 Closing: 1.5 to 2 hours
When all the above tasks are complete, it's time to close. As in a cash offer, there isn't much paperwork to sign, the deal closes pretty soon — in less than an hour. However, if an issue of improper purchase agreements crops up, the closing may take up to a few hours or even more.
---
The timeline may vary from one case to another. The explanation of the entire process is based on the average time it takes for a deal to get closed.
---
Since 2010, Steve "Elvis" Labus has been helping homeowners by purchasing either outdated, in need of repair, or financially challenged properties.
Before real estate, he worked with several large organizations wherein he improved operations and workplace environments. He helped increase the companies' hiring capacity and stabilized his operations to save costs.
Facebook

4.9 Star Rating
"Steve and his team are very ethical and honest. Would highly recommend if you are looking to sell a property that needs repairs."
George R. ⭐⭐⭐⭐⭐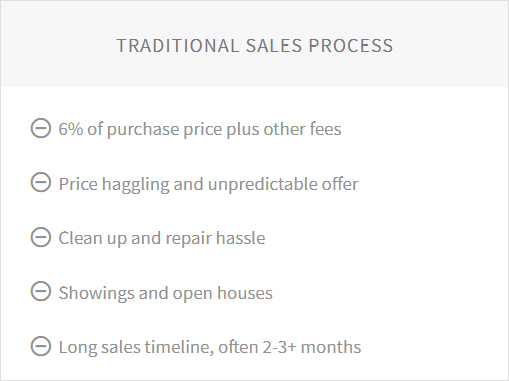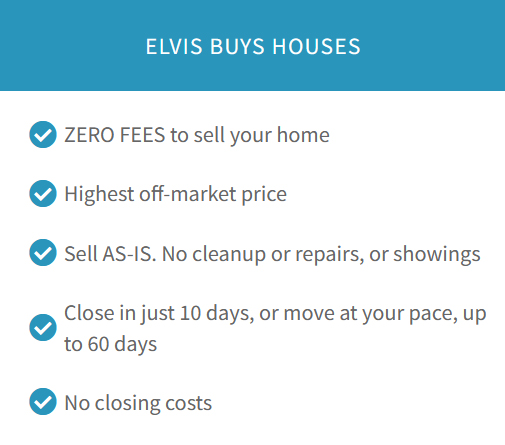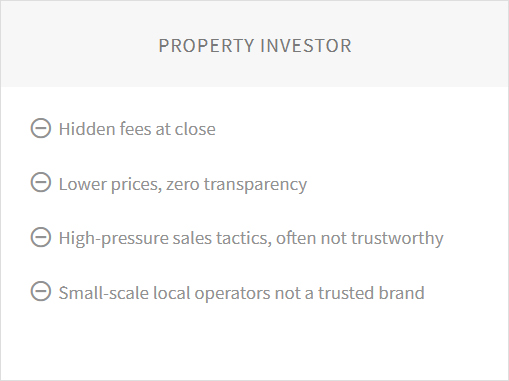 People Love Working With Us!
---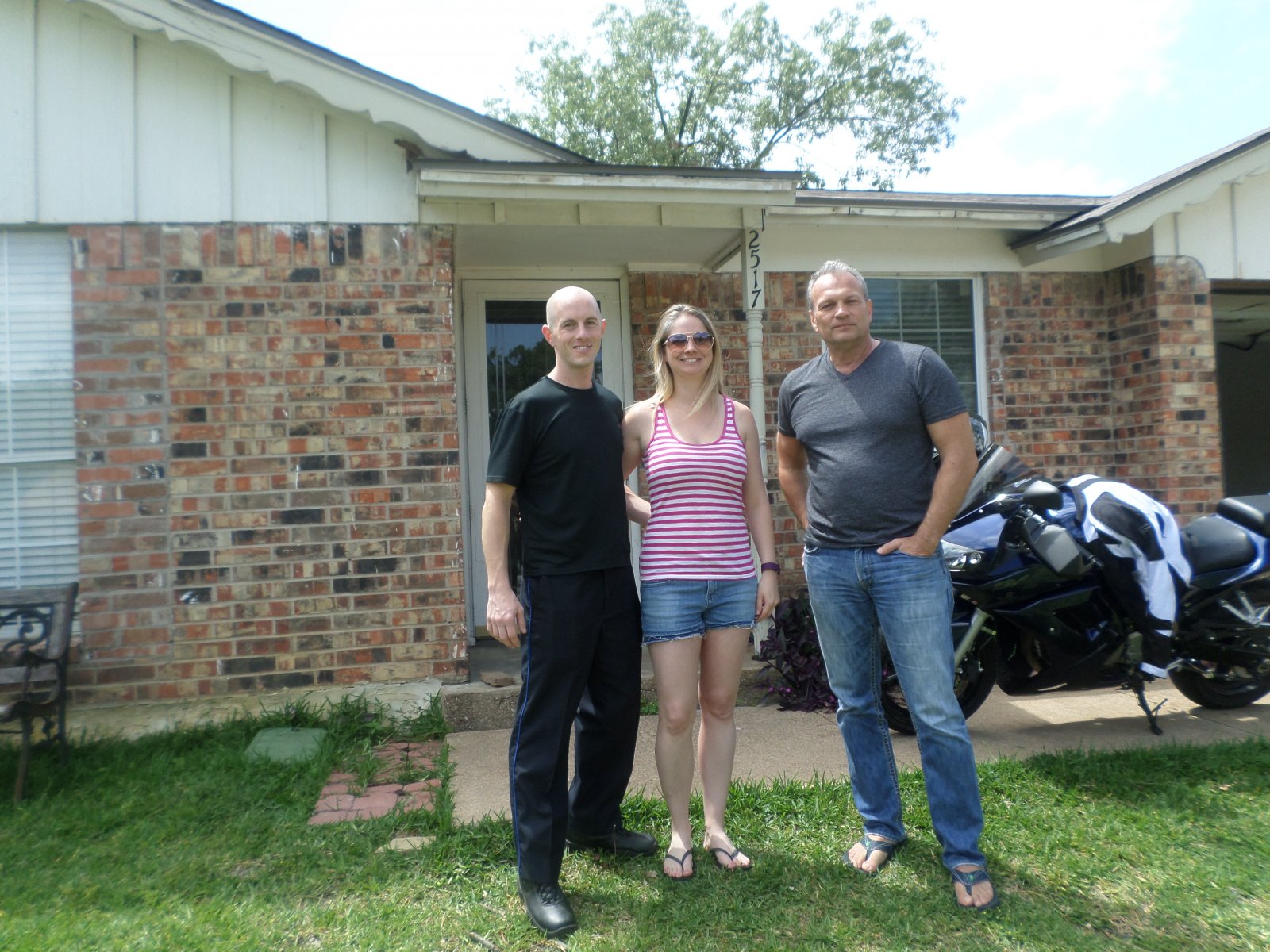 "Your input and guidance through every step of the way were helpful. Thanks for being there and answering all of our questions. It was a great experience working with you!" Chad H.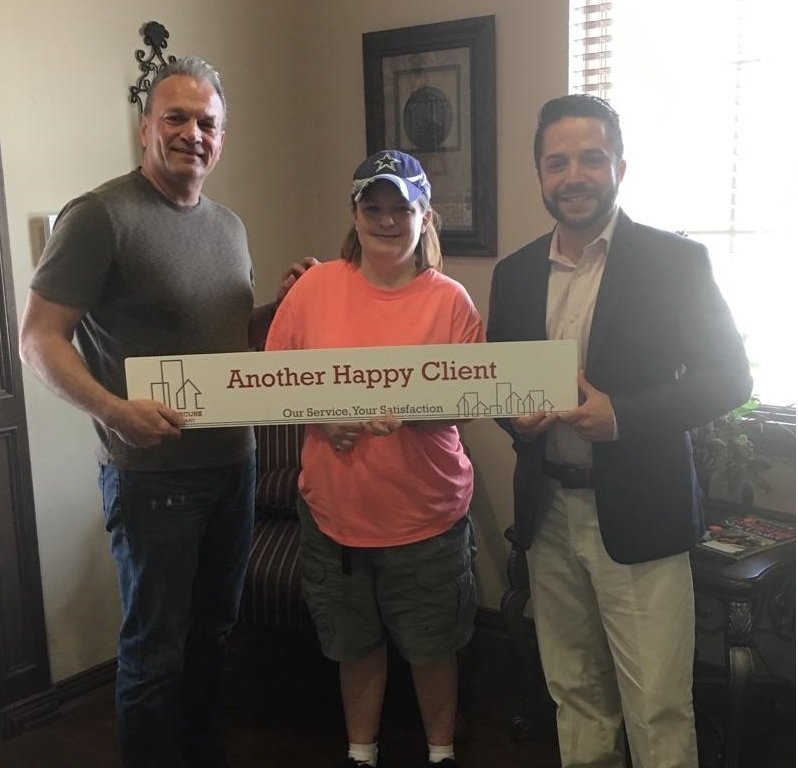 "Steve not only helped, but he was also very compassionate and didn't bat an eye at some of the obstacles that came up. He offered a price that was acceptable to me and was very fair and efficient!" Stacey D.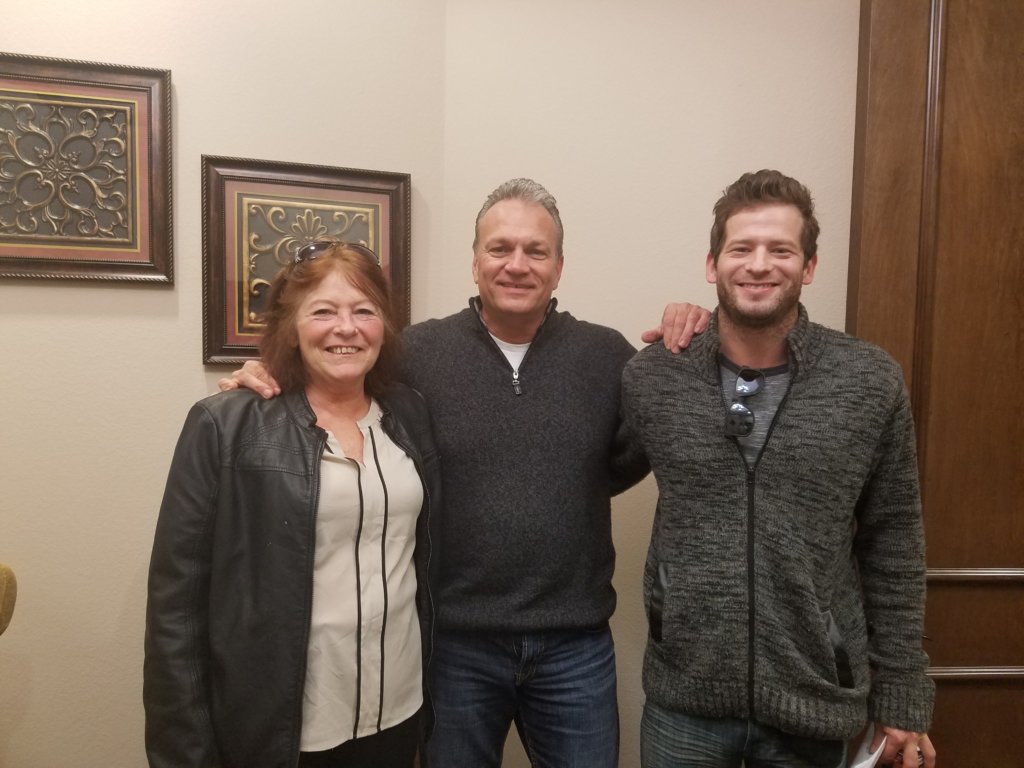 "I want to thank Elvis Buys Houses for purchasing my North Richland Hills, Texas house. The all-cash quick closing really helped me get my house sold ASAP which allowed me to move forward with the purchase of my new home in Wisconsin." Veronica De Los Santos & her son Nick.
Enter Your Dallas Address to
Testimonials from those we've helped
"Steve, thanks for everything! Selling my 94-year-old mother's house was something I dreaded. Doing business with you certainly made it about as easy as something like that can be. You showed up on time, were very thorough, and basically at every step did what you said you would do, no surprises. Thanks!"
Larry D. Messer, MD
"I have to say that selling my Woodbine Drive, Fort Worth rental property to Elvis Buys Houses went better than I could have ever imagined. They responded fast, showed up on time, explained the process and followed through with an all-cash closing at Texas Title in Colleyville. The property was sold "As-Is" and we closed in 10 days! They even paid extra for the refrigerator, washer, and dryer that I no longer needed. I'd recommend Elvis Buys Houses to anyone that prefers a cash transaction and/or needs to sell their house quickly! Thank you Elvis Buys Houses!"
April Green | Fort Worth, TX.
"I was really pleased with how Steve from Elvis Buys Houses worked with me throughout the successful sale of my South Henderson Street house in Fort Worth. The house was in the family for many years and it was hard for me to sell it but Steve helped me understand the selling process, the paperwork and kept me informed at all times. The process was not difficult at all! Thank you, Steve."
Miguel | Fort Worth, TX.
Call Now to Get Your Free Cash Offer!