---
Sell My House Fast In Fort Worth
Sell Your House Fast In Fort Worth Without A Realtor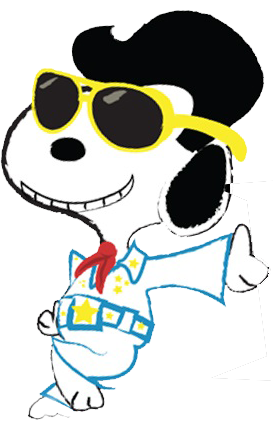 Contact our team to get a no-obligation all-cash offer and sell your house in an 'as in' condition!
GET YOUR NO OBLIGATION CASH OFFER IN LESS THAN 24 HOURS.
GET YOUR NO OBLIGATION CASH OFFER IN LESS THAN 24 HOURS.
Sell For Cash Home Buyers Since 2010
We Buy Houses in Fort Worth
---
"How do
I sell my house fast in Fort Worth?"
Does this question come to your mind with the worries of not being able to find a good real estate agent to work with? Do you prefer not to use an agent at all? If that's the case, our team's services at
Elvis Buys Houses
are just what you need. That's because
we buy houses in Fort Worth.
So if yours is one of the houses for sale near Fort Worth, TX, talk to us, and we'll buy it in no time. And you don't need to incur any overhead costs traditionally associated with selling your home.
Whenever someone gets the thought about how I can sell my house fast Fort Worth, Tx, we proudly say we are here for that. When working with us, you will not have to worry about spending all that time and effort preparing for a sale. What comes more with our statement that we buy houses fast, Fort Worth? Well, you don't need to stage your house for us. Also, there's no need to clean or make upgrades or repairs to it. Moreover, we are cash home buyers in Fort Worth that aim to make your house selling experience amazing.
Here's More to Your Need to Sell My House Fast in Fort Worth
---
We proudly call ourselves your solution to sell my house fast in Fort Worth, Tx. Wondering why?
Well, we understand the stress of the traditional routine of selling a house. As
we buy houses in Fort Worth, Tx,
we know that the initial step is to stage it. You have to arrange all the furniture and decor in your home to make it visually appealing. You will also have to work on curb appeal and spend time and effort on making repairs and improvements around the house. However, if your priority is to
sell your house fast in Fort Worth, Tx,
we are here to get that done.
At Elvis Buys Houses, we buy your house at 100% CASH. Being
cash home buyers in Fort Worth,
we can fasten your sales process. We can also save your costs and time and cause practically no stress. We will offer you the entire cost of the house without using financing options. The team at
Elvis Buys Houses
makes the entire house selling process easier and quicker! Want to
sell your house fast in Fort Worth?

Partner with us and see for yourself
Fill Out This Quick & Easy Form!
Interested in Learning More?
Just Follow Our Simple 3-Step Process Below to Get Started!
---
---
How to get started
Sell Your House Fast In DFW
---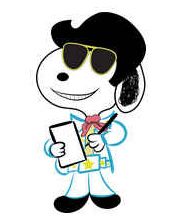 Step 1
Understand how the process works and learn how we come up with our offer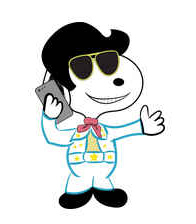 Step 2
We know you likely want to know more about who you might be working with. See what some our happy home sellers have had to say about us!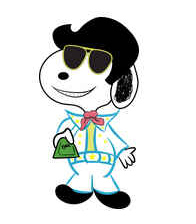 Step 3
We will reach out within 24 hours to learn more about your house or rental property. Fill out your information and let us take it from there!
Google

4.9 Star Rating
"If you are looking to sell your house as-is, please do yourself a favor and reach out to Steve at Elvis Buys Houses. I promise you will not regret your decision."
Morgan B. ⭐⭐⭐⭐⭐
How to Sell My House Fast In Fort Worth TX?
The most common reason a contingent offer fails is the financing gauntlet. But if you associate with us, you don't have to worry about the deal getting finalized. Also, there's no need to obtain an appraisal or pay for the commission of a real estate agent. Besides, with all-cash property sales, you don't need to incur any closing costs. We buy houses in Fort Worth and ease your house selling process.
We choose to deal only in cash for the sake of your convenience. Cash offers remove several obstacles that the conventional home sale process places between sellers, buyers, & their shared end goal. No wonder cash offers are growing more common with time. Also, as the closure takes only a few days, you can soon use the profit if you need it for an exigency. Moreover, once we finalize the deal, we do not fall through at the last minute; something that's common when dealing with a realtor, especially if yours is one of the cheap houses for sale in Fort Worth TX.
| | Traditional Real Estate | |
| --- | --- | --- |
| No Fees or Commissions | | |
| Flexible Closing Date | | |
| No Repairs Needed | | |
| Sell Your House As-Is | | |
| No Closing Costs | | |
| Sell Your House Fast | | |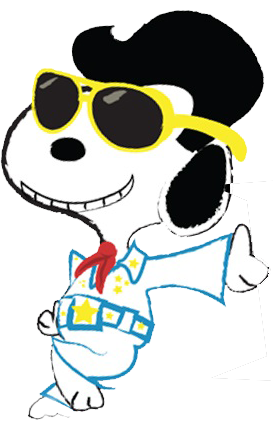 We buy addison houses
Any condition, Reason or challenge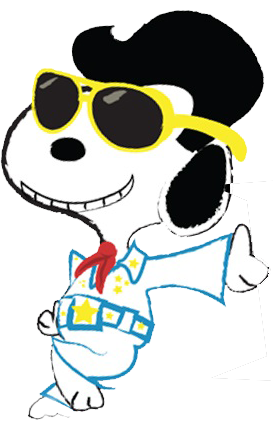 Any Reason
Upgrading
Major Repairs Needed
Health Issues
Any Condition
Old, Outdated Houses
New Houses
Storm Damage
Fire Damage
Termite Damage
Full of Stuff or Trash
Major Repairs Needed
Problem Tenants
Unfinished Construction
Any Challenge
Financial Issues
Title Issues
Code Violations
Hoarder Home
Low Equity
Large Liens
Out of area property
Family Matters
Late on Mortgage Payment
We're Only Concerned With Your Property
Whatever be the reason for you to sell the house, we've got your back. Whether you're behind on your payments, have inherited a house, are avoiding foreclosure, own a vacant house, need to relocate soon, or no longer want to be a landlord, we'll always be there at your beck and call to buy your property in an 'as is' condition.
We Do Not Cancel At The Last Minute

Sometimes, in traditional buying processes, buyers are unable to get a loan. But at other times, they just find a 'better deal' and are no longer interested in buying your house anymore. But once we make a promise, we don't break it. We will make that all-cash purchase. You can take our word for it.
We Follow A Streamlined Process
We make it simple. It is one of our core work philosophies to follow a streamlined process. Once we give you a fair offer, we close in as few as five days. So like in the conventional scenario, you won't need to wait for months together for a buyer to come along. Further, with us, you won't need to wait for weeks for the closing to take place.
We Have a Strong Customer Base
Thousands of our clients, including those who have listed new homes for sale in Fort Worth TX, are now part of our loyal customer base. Don't take our word for it. Check out our good standing in the community by checking out our Google reviews, our BBB profile, & our Facebook reviews. The team at Elvis Buys Houses believes in honoring their promises.
Complete Transparency
As home sellers, it is your right to know about everything that goes into finalizing the deal and making the purchase happen. And we agree with you. From the day one of our team members contact you regarding your home's listing till the day the final purchase is made, we keep you in the loop about all the developments that are taking palace at our end.
Prompt Customer Service
You are our topmost priority. Whenever you need our assistance, we'll be right there at your disposal. Do not hesitate to contact us if you need help or have any doubt regarding the deal. All our specialists have the tools, training, and expertise to put an end to your house selling problems at your convenience.
We Work As Per Your Timeline
You will be in control of the entire process. We ensure that everything is done as per your schedule. We will also help you with all the paperwork. Also, our team comes up with a price that is fair for both parties involved.
No Hidden Fees
No need to involve a realtor when you've got us. As such, you don't need to pay any realtor commissions, closing costs, or any other fees. We help you sell your house fast in Fort Worth, TX. Also, we make genuine offers with the goal of getting them accepted.
No Walkthroughs Required
One of our core working philosophies is that all houses are worth the money. So, you don't need to stage your house for one of our agents to get a look at. We buy all houses in the condition they are. And we buy all kinds of unwanted properties. Yes, even if there's flood damage, mold, cracked foundation, leaking roof, or peeling paint, we've got your back. The team at Elvis Buys Houses aims to make your lives easier by removing the problem of selling your house for a fair price.
Save time spent in showing & marketing
It is difficult to keep your home in walk-through-ready condition at all times. And when you have got a full-time job, pet, or kids, matters only become worse. In such a situation, maintaining a spotless state is practically impossible! In all-cash offers, no stagings are required showcasing your house.You do not even need to market your home. That is because there is no need to scout for potential buyers. There are always buyers for an all-cash offer.
Move quickly
Say, for instance, that you need to move for your new job or are getting divorced or simply want to shift. A cash offer gives you a chance to sell your property even if the market is sluggish. So you sell your home quickly and move on with your life.
No inspection required
The inspection & appraisal process takes a lot of time. After all, finding out all the 'problems' with your home is incredibly tedious and stressful. With a cash sale, you can avoid this hassle. All-cash buyers know that there are flaws in every property.So, before selling the home to them, you do not need to undertake expensive repairs that typically slow down or derail a traditional sale.
Why sell your Fort Worth house now?
The Real Estate scene in this fifth-largest city in the state of Texas is coming up. With its rich western heritage and traditional architecture & design, the market is only going to open up even further.
In recent years, the area has become one of the fastest-growing cities in the U.S. Home to several colleges & universities, there is no dearth of educational avenues here at Fort Worth. Further, it has one of the best art collections in Texas. Then there are multiple zoos, parks, and "The Great American Speedway." So, there's never a dull moment in Fort Worth.
Add to this the fact that it is a growing economy and stands next to hustling and bustling neighborhoods. Fort Worth's close proximity to Dallas—known for its cultural milieu featuring the opera, ballet, musicals, and symphony concerts—makes travelers from all across the world come here and stay. The place is also popular for its southern hospitality. Thus, the demand for housing here in Fort Worth has never been greater!
---
People Love Working With Us!
---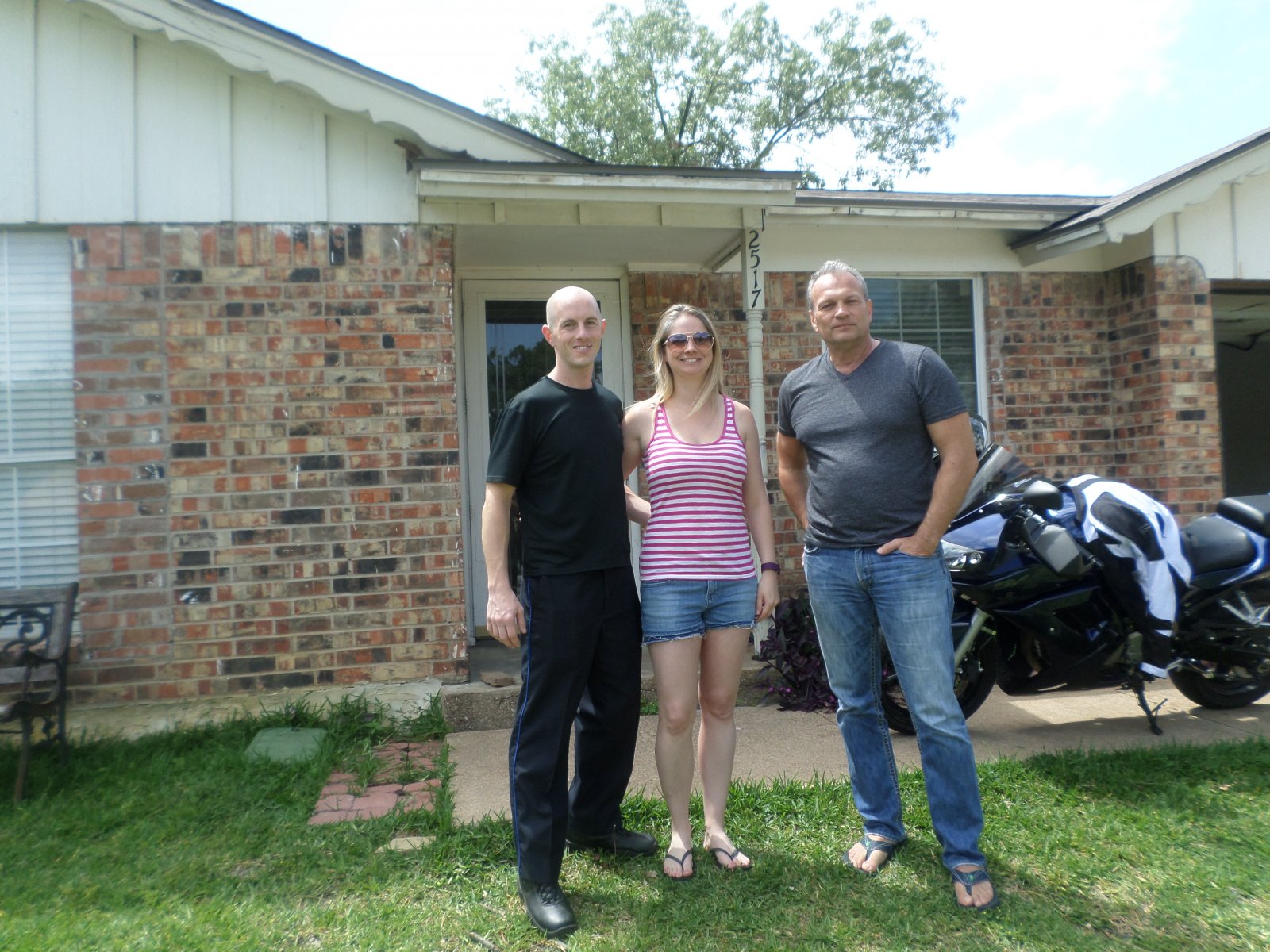 "Your input and guidance through every step of the way were helpful. Thanks for being there and answering all of our questions. It was a great experience working with you!" Chad H.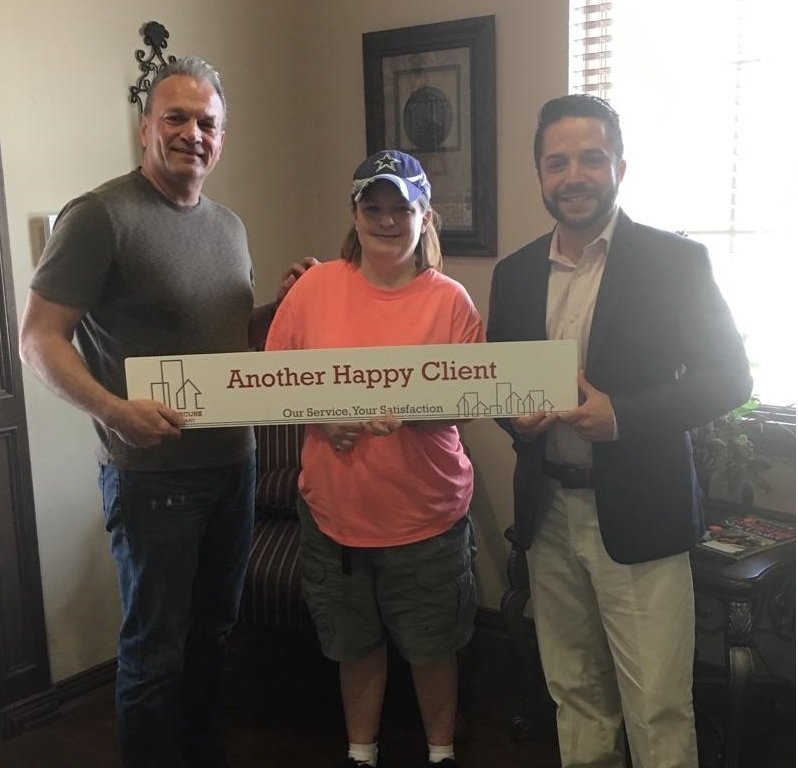 "Steve not only helped, but he was also very compassionate and didn't bat an eye at some of the obstacles that came up. He offered a price that was acceptable to me and was very fair and efficient!" Stacey D.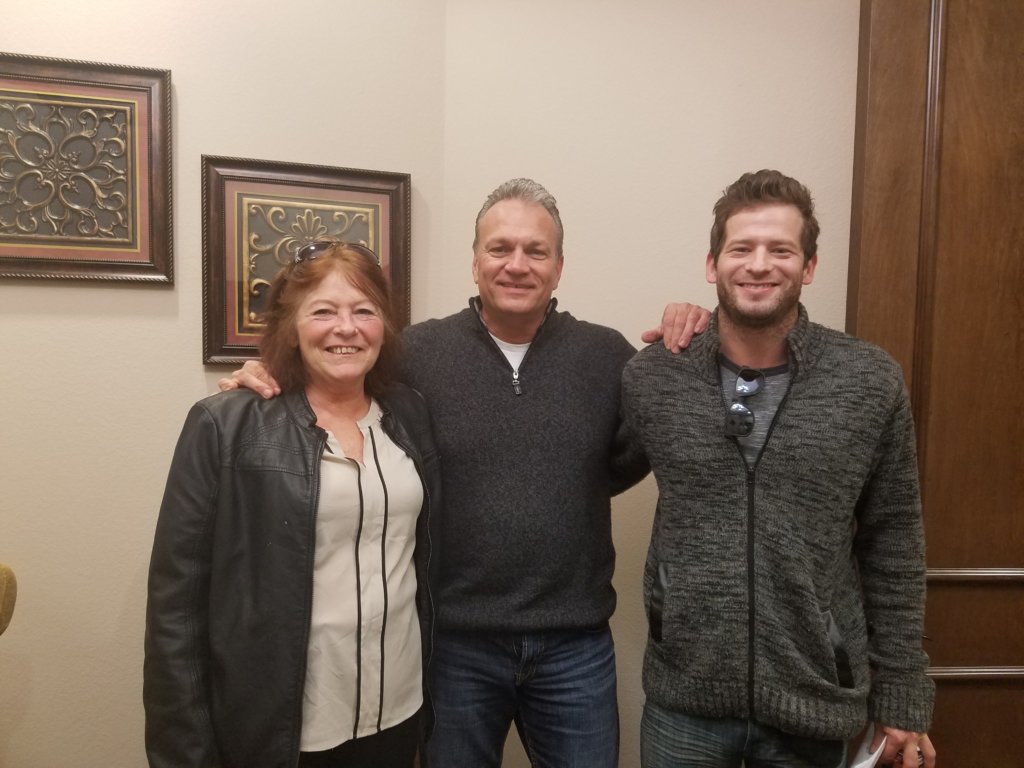 "I want to thank Elvis Buys Houses for purchasing my North Richland Hills, Texas house. The all-cash quick closing really helped me get my house sold ASAP which allowed me to move forward with the purchase of my new home in Wisconsin." Veronica De Los Santos & her son Nick.
Enter Your Fort Worth Address to
Testimonials from those we've helped
"Steve, thanks for everything! Selling my 94-year-old mother's house was something I dreaded. Doing business with you certainly made it about as easy as something like that can be. You showed up on time, were very thorough, and basically at every step did what you said you would do, no surprises. Thanks!"
Larry D. Messer, MD
"I have to say that selling my Woodbine Drive, Fort Worth rental property to Elvis Buys Houses went better than I could have ever imagined. They responded fast, showed up on time, explained the process and followed through with an all-cash closing at Texas Title in Colleyville. The property was sold "As-Is" and we closed in 10 days! They even paid extra for the refrigerator, washer, and dryer that I no longer needed. I'd recommend Elvis Buys Houses to anyone that prefers a cash transaction and/or needs to sell their house quickly! Thank you Elvis Buys Houses!"
April Green | Fort Worth, TX.
"I was really pleased with how Steve from Elvis Buys Houses worked with me throughout the successful sale of my South Henderson Street house in Fort Worth. The house was in the family for many years and it was hard for me to sell it but Steve helped me understand the selling process, the paperwork and kept me informed at all times. The process was not difficult at all! Thank you, Steve."
Miguel | Fort Worth, TX.
Call Now to Get Your Free Cash Offer!